SERVICES
Custom Reproduction Parts of a Steam Locomotive
Modern Manufacturing Solutions for Classic Train Components
When operating historic railroading equipment, you'll likely find that the antique parts eventually need to be repaired or replaced. This presents a unique challenge. Where do you find parts of a steam locomotive that are over 100 years old?
Well, you either find a needle-in-a-haystack replacement, or you hire someone who can fix broken locomotive parts and build custom ones. That's where we can help.
Strasburg Rail Road Mechanical Services has the expertise to manufacture custom-made locomotive components and repair almost any type of heritage equipment. We apply both modern technology and period-based practices to deliver tailored solutions for your equipment, never compromising on quality or safety.
Whatever the size of your project or associated challenges, our highly-skilled railroad craftsmen are eager to assist.
Don't see your equipment on the list? Our experts are happy to service custom reproductions!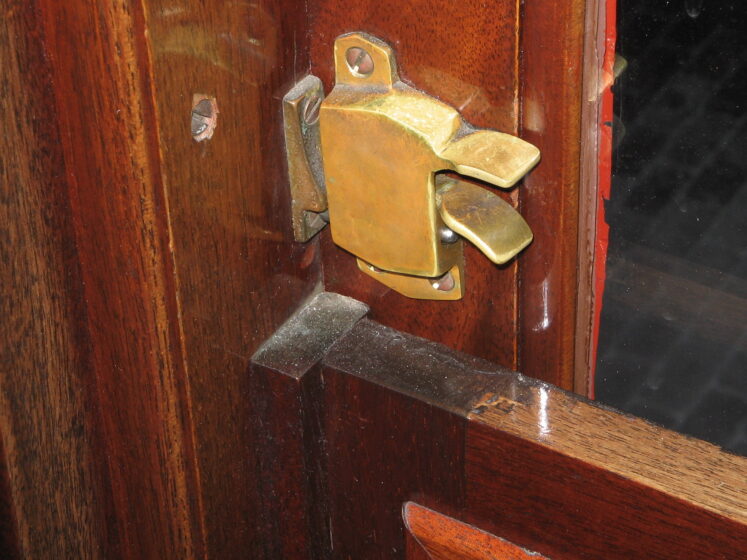 ---
Locomotive Repair and Reproduction Parts
Cylinder Cocks
Prime-type cylinder cocks made brand new
Injectors
Sellers Injectors

KNL 10.5 Non-Lifting (nozzle sizes 8.5, 9.0, 9.5, 10.5, or 11.5)
N 8.5 Lifting Injector (nozzle sizes 7.5, 8.5, 9.0, 9.5, or 10.5)
2″ Starting Valve
All individual components of the above listed injectors

Penberthy Injector Parts

Nozzles and other replacement parts
Rivet Material and Rivets
Stock sizes are 3/4″, 7/8″, 1″, 1-1/8″, and 1-3/4″
Rivets made to customer specifications
Safety Valves
Consolidated-type Boiler Safety Valves

Sizes 1.5″, 2″, 2.5″, 3″, and 3.5″
Leaf Springs and Coil Springs
Locomotive and Passenger Car – sized to meet customers' specifications
Flexible Staybolt Parts
Caps

A-Caps
ALCO-Caps
D-Caps
K-Caps
KWS-Caps
MKS-Caps
R-Caps
SM-Caps
WR-Caps
WZ-Caps
Sleeves

FA-UW-Sleeves
FRW-Sleeves
K-HK-Sleeves
KLWM-Sleeves
KW-Sleeves
URW-Sleeves
UW-Sleeves
Tate Sleeves
WR-Sleeves

Teflon gaskets in various sizes
Staybolt Material and Staybolts (SA 675 Grade 55-60)
Stock sizes available: ¾", 7/8", 1", 1-1/8" and 1-3/4"
Flexible and rigid staybolts made to customer specifications (with or without telltales, with or without threads)
---
Superheater Units and Components – Type A and Type E
Individual components:

Bifurcates-Type E – 1-3/8″
Return Bends-Type A
Return Bends-Type E – 1 3/8″
Return Bends-Type E – 1 1/4″
Return Bends-Type E – 1 3/16″
Ball Ends
Ball End Washers
Support Bands Type A
Support Bands Type E

Complete units manufactured
Boiler Tubes, Superheater Flues, Arch Tubes
Material supplied
Arch tubes bent to shape
Swaging services provided
Boiler Washout Plugs
Huron-type plugs and sleeves

2-1/4 Huron Plug & Sleeve

2-7/8 Huron Plug & Sleeve

3-1/8 Huron Plug & Sleeve

3-1/2 Huron Plug & Sleeve

Taper plugs made to order
---
Passenger Car Repair and Reproduction Parts
Car Stove and Heater Parts and Complete Units
Baker Car Heaters and components
Spear #16 Car Heaters and components
Coach Seats
Hale and Kilburn reversible seat
Lounge Car Swivel Chairs
Varnished mahogany reversible open car seats
Window Hardware
Window Catches
Bottom Center Window Lifts
Case Study
Preserving Historic Locomotive No. 3713
Helping maintain a piece of history for future generations. When Steamtown National Historic Site decided to restore Locomotive No. 3713, named The Constitution, to its former glory, they turned to the expert staff at Strasburg Rail Road Mechanical Services to design and construct a firebox, a vital component for the engine.
Get in Touch
Are you in need of a custom locomotive repair or steam locomotive parts for your historic equipment? Fill out the form below to get in touch with our locomotive repair shop staff.